Pink Journey Angels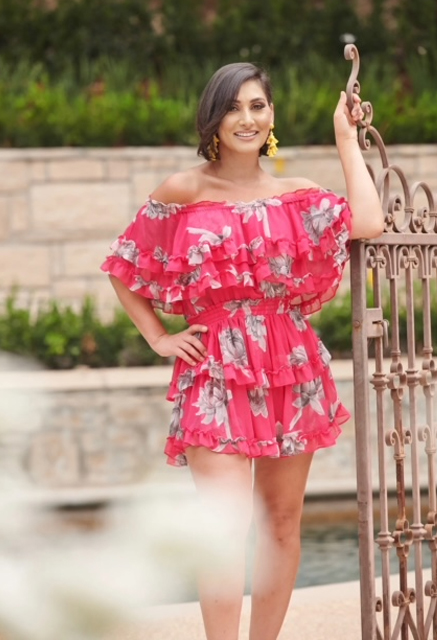 Melody
"Survivorship to me is a miraculous second chance to live daily in gratitude to God and my loved ones, with a spirit of paying it forward to others and catching a glimmer of the silver lining along the way"
Cancer lingered over my family throughout my life but for some reason, I never thought it would touch mine. My grandmother had been diagnosed with breast cancer in her early 40's, and years later she was diagnosed with uterine cancer that eventually took her life at age 49. My great grandmother was diagnosed with breast cancer in her 80s before she passed away. Then, there was my older sister's cancer that led her to begin her research into genetic testing. Nobody really made the connection and investigated a possible genetic predisposition until she came face to face with such an early diagnosis.
At the young age of 33, my sister was diagnosed with stage 4 breast cancer and two genetic mutations. It was so shocking to learn of her diagnosis and at an even younger age than our grandmother. To be proactive, I decided to get tested too. Before I knew it, I was diagnosed with triple positive stage 3 breast cancer along with an ATM genetic mutation.
The news was devastating, but it drove me to learn more about genetic mutations, understand not only about my particular diagnosis but about my sister's and how complex our family history could be for our four other siblings. 
By educating myself, I was able to emotionally support my sister through her chemotherapy treatments while undergoing my own at the same time.
After completing months of chemotherapy, I underwent a double mastectomy with reconstruction, followed by 28 rounds of radiation, a year of immunotherapy, and was prescribed hormone blocking medication for the next five to ten years. I am happy to say I celebrated 3 years in remission on April 27, 2021 and pray for many more years to come. 
I am grateful for each day and to have caught my disease in time. My sister truly did save my life and I can only repay her by paying it forward to help others to be proactive in their own health.  I am humbled to have the opportunity to support others and encourage them to educate themselves about their risk and genetic predisposition to cancer and about preventative breast health. I have the honor of mentoring some amazing women during their own cancer journeys and so as long as I have breath, I will give back as an advocate and hopefully empower others to be advocates for themselves and for those around them.